Services > Carbon Calculators > Custom Carbon Calculator > Usage Statistics
Usage Statistics
The Custom Carbon Calculator control panel includes usage statistics so you can see how many visitors are using your calculator, and how many of those visitors press the action button.
The screenshots below show sample data for a client with three different calculator versions. The charts are interactive and you can drill down from a total view to a yearly view and then a monthly view. There are also screenshots of the control panel.
If you would like to commission your own version of the Custom Carbon Calculator, please contact us.
Yearly Statistics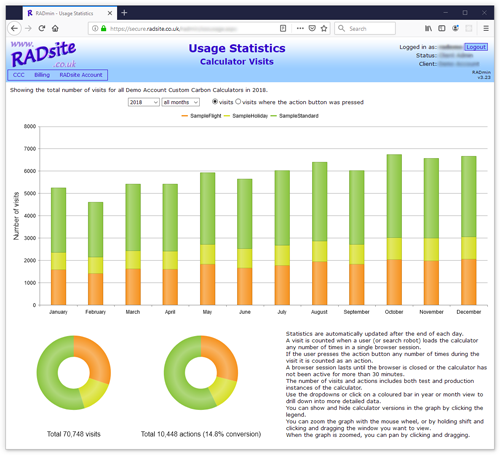 Monthly Statistics